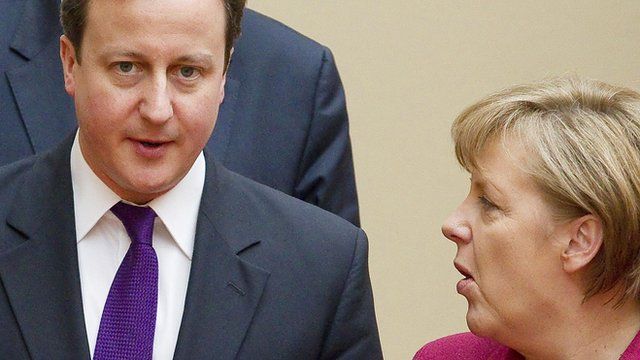 Video
The week ahead
The defeat for the government in the vote over the EU budget has brought the thorny issue of Europe back to the centre of political debate.
Carolyn discussed David Cameron's position on Europe and the Labour party's approach with Janan Ganesh, political columnist for the Financial Times.
She asked him first whether any compromise might result from David Cameron's meeting with Angela Merkel, given the German Chancellor's strategy of promising an EU budget increase in return for indebted countries accepting austerity.
This discussion was broadcast on Sunday 4th November on BBC Radio 4's The Westminster Hour.