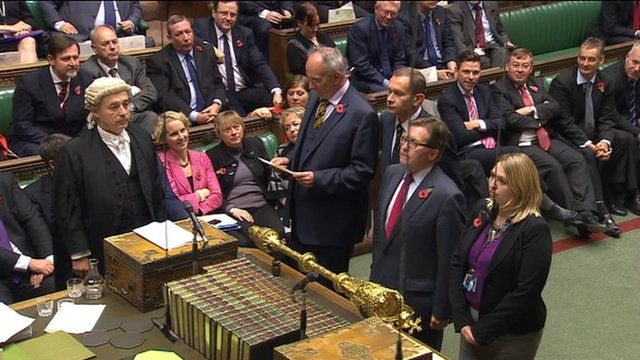 Video
EU budget vote: Rebel MPs defeat government
The government has been defeated in Parliament over its negotiating position on the EU budget.
Rebel Tory MPs joined with Labour and other parties to pass an amendment calling for a real-terms cut in spending between 2014 and 2020.
The coalition says it must be frozen in real terms as a minimum.
Although the vote is not binding on ministers, it is a blow to David Cameron's authority on Europe ahead of key talks next month.
The BBC's Tim Willcox and Ross Hawkins discuss the implications.