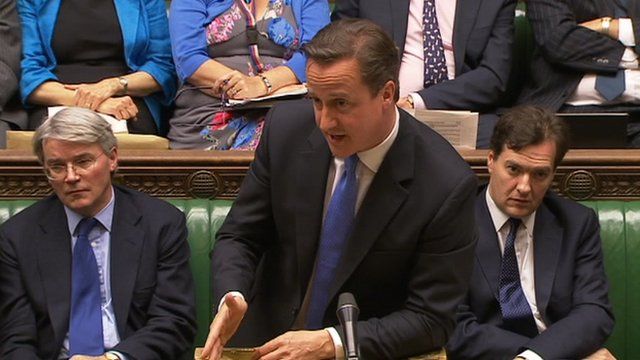 Video
PMQs: Cameron told to withdraw 'muttering idiot' jibe
The Speaker of the House of Commons intervened and asked the prime minister to withdraw a reference to shadow chancellor Ed Balls as a "muttering idiot".
David Cameron was answering a question from a Liberal Democrat MP when he appeared to become irritated by off-camera taunts from Mr Balls.
After much cheering and jeering from a raucous Commons, the PM agreed to withdraw his barb, saying he would instead describe Mr Balls as "the man who left us this enormous deficit and this financial crisis".
Go to next video: Cameron tells MP: 'Calm down, dear'