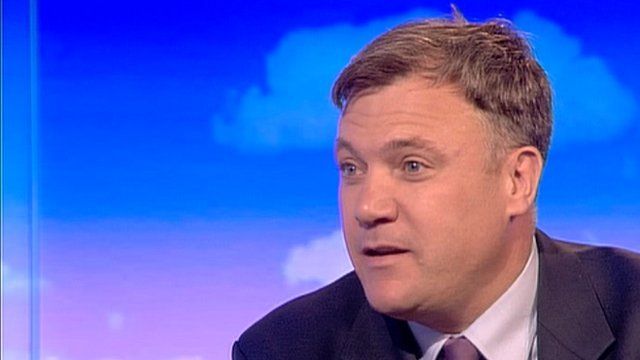 Video
Ed Balls on borrowing, inflation, taxes and recession
The shadow chancellor reckoned the prime minister owed him an apology over Britain going back into recession.
He said David Cameron called on him to apologise 18 months ago for saying the UK could go back into a "double dip recession".
Ed Balls said: "Who owes who an apology now? David Cameron and George Osborne to all the families, pensioners and businesses who suffering because of their mistakes."
Andrew Neil pressed him over what Labour would do for taxes and spending plans if they were in power.
MORE FROM THE DAILY POLITICS
More clips and news on our BBC website; 'like' us on Facebook page; follow us on Twitter
Go to next video: Newspapers kick Osborne's Budget