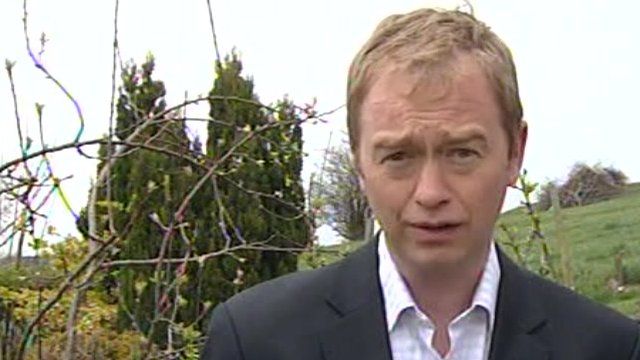 Video
Lib Dem Tim Farron: UK should be more liberal, not less
Liberal Democrat Tim Farron has spoken out against government plans to monitor the calls, emails, texts and internet activity of people in the UK, saying that "Britain should be a more liberal place, not less".
Under the proposed legislation, internet firms would be required to give intelligence agency GCHQ access to communications on demand, in real time.
But Mr Farron said that Liberal Democrats had to "fight the corner" for liberal values in the coalition and would be willing to "kill" the bill if it was a "threat to a free and liberal society".
His comments came as he spoke to James Landale, guest host on The Andrew Marr Show.
You can watch The Andrew Marr Show in full on the BBC iPlayer