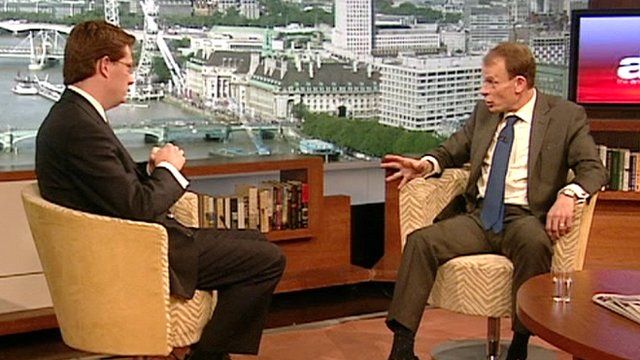 Video
Donor political access claims 'utterly disgraceful'
There is "no prospect" of political party donors influencing government policy, says Chief Secretary to the Treasury, Danny Alexander.
Over the next few weeks representatives from the three big political parties will meet to discuss how to remove "big money" from politics, he has revealed, following Conservative Party co-treasurer Peter Cruddas' resignation after secretly filmed footage showed him apparently offering access to the prime minister for a large donation.
Mr Alexander told The Andrew Marr Show that the "short, sharp series of discussions" will take place under the leadership of Nick Clegg.
You can watch the Andrew Marr Show in full on the BBC iPlayer
You can watch the Andrew Marr Show in full on the BBC iPlayer