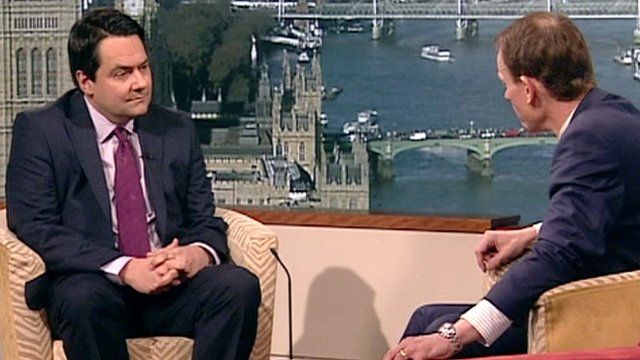 Video
Stephen Twigg on Labour's mistakes in office
Shadow Education Secretary Stephen Twigg has said he supports the government's changes to vocational qualifications, but said he was "very worried" it might throw the baby out with the bathwater by reducing the value of some GCSE equivalence courses.
He told The Andrew Marr Show that, although he thought some of the equivalence qualifications introduced by Labour were "not right", limiting the GCSE qualifications gained through diploma courses sends a "damaging message".
Mr Twigg also revealed that he thought the Labour government had made a "mistake" in not putting enough emphasis on the "50% who were not going to higher education".
You can watch The Andrew Marr Show in full on the BBC iPlayer