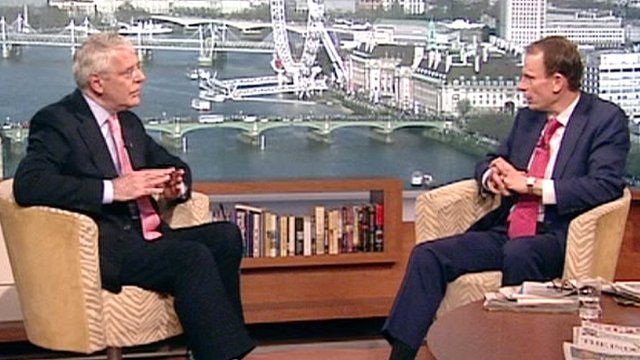 Video
Major: 'Prince Charles will become king'
Sir John Major has dismissed the notion of Prince Charles, current heir to the throne, moving aside and allowing Prince William to become the next British monarch.
The former Prime Minister told The Andrew Marr Show that there is "no question" of the Duke of Cambridge acceding to the throne before his father and that the matter is "settled".
Major, who is this month launching the charity Diamond Jubilee Trust, also praised Prince William and his wife for their "iconic" status.
You can watch The Andrew Marr Show in full on the BBC iPlayer