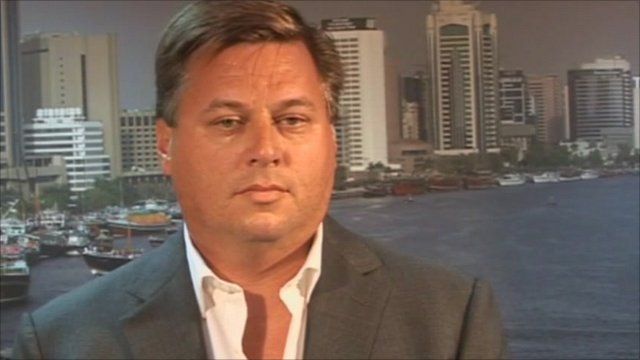 Video
Liam Fox row: Werritty 'described as a special adviser'
A businessman who met the defence secretary through Adam Werritty says the meeting would not have taken place if he had known Mr Werritty was not connected to the MoD.
The Porton Group's Harvey Boulter told the BBC he met Mr Werritty in April in Dubai, and at the end of the "pre-planned" meeting, Liam Fox "walked through the lobby... [Mr Werritty] introduced me to him, I shook his hand".
Civil servants are investigating the conduct of the defence secretary and are expected to look at why Mr Werritty accompanied him on many overseas visits - despite having no official role.
Go to next video: Fox Dubai meeting 'not an accident'