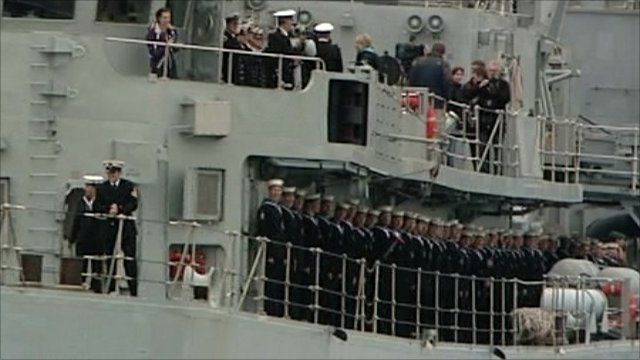 Video
Navy issuing first 1,000 redundancy notices
More than 1,000 Royal Navy personnel are learning they are being made redundant as part of a first round of military job cuts.
Of about 1,020 job losses, a third are compulsory. Some 810 sailors applied for redundancy and 670 were accepted.
The navy is cutting numbers by 5,000 to 30,000 by 2015, as part of 22,000 armed forces cuts designed to help save £5bn.
The BBC's Caroline Wyatt reports.