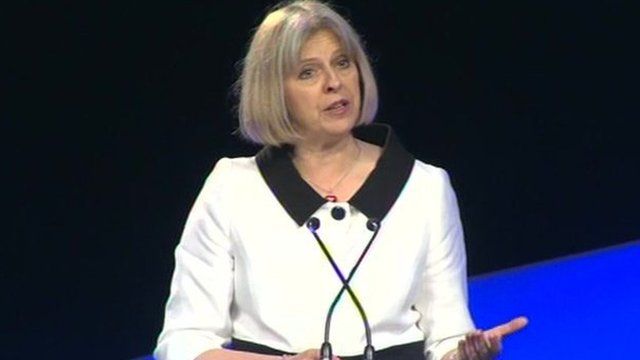 Video
Theresa May: 'Police leadership lacks diversity'
Home Secretary Theresa May has said senior levels of policing lack "diversity of backgrounds and experience".
Speaking at the police superintendents' conference, she said the government was considering widening the pool of talent from which police leaders were drawn.
Mrs May said Tom Winsor, who's leading a review of policing, would report on the issue in his second report next year.
She said: "There is much that the police can learn from senior people outside policing. Just as every other organisation can learn from an external perspective."
Go to next video: Bernard Hogan-Howe new Met chief