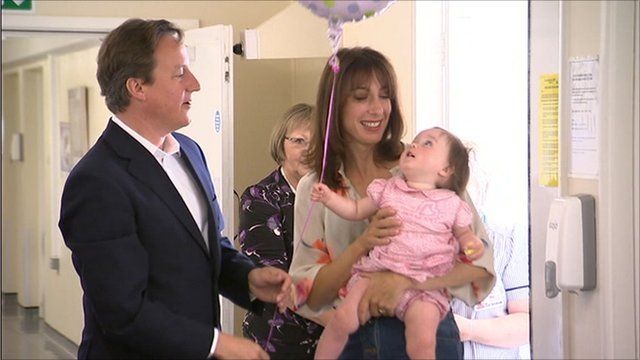 Video
Camerons visit daughter's birthplace in Truro
David and Samantha Cameron have taken their daughter Florence to meet staff at the Royal Cornwall Hospital where she was born unexpectedly last year.
Florence was born several weeks early last August while the prime minister and his family were on holiday.
She was given the middle name Endellion in honour of the area, St Endellion, where they were staying.
The Camerons chatted to nurses at the maternity unit in Truro and met other new parents and their babies.