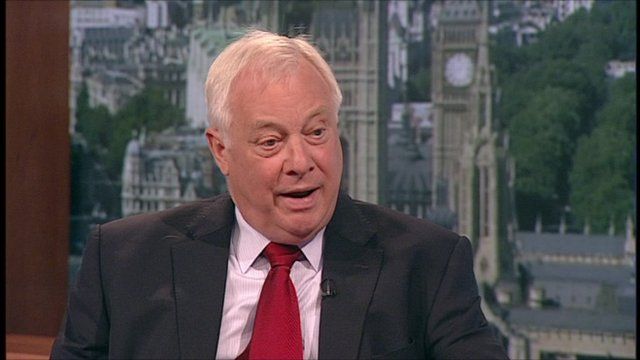 Video
Lord Patten: BBC to tackle 'toxic' pay issue
BBC Trust chairman Lord Patten has said moves will be announced in the next few days to tackle the issue of salaries paid to executives at the corporation.
Speaking on The Andrew Marr Show, he said it is "one of the most toxic reasons for the public's lack of sympathy for the BBC".
He said pay of top bosses and staff on £150,000 or more would be addressed.
Lord Patten added that closing a service to deal with funding cuts had not been ruled out.
You can watch The Andrew Marr Show in full on the BBC iPlayer