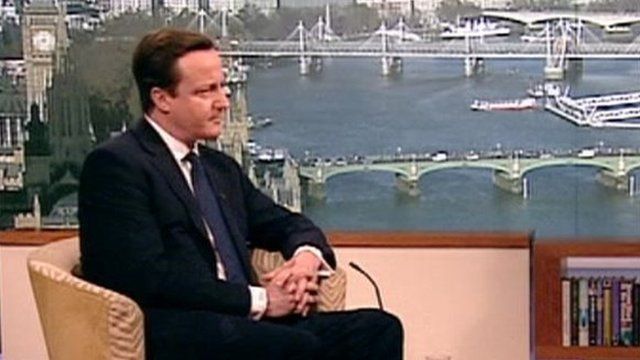 Video
David Cameron interview with the Andrew Marr - in full
Prime Minister David Cameron has hinted that the rise in VAT from 17.5% to 20% will be permanent.
He said measures to tackle the budget deficit would have to be "pretty permanent", but he hoped the 50p tax rate for top earners would be scrapped.
He also told the BBC's Andrew Marr the coalition was "strong" and would not change course because of the threat of strikes.
Go to next video: VAT rise to stay, hints Cameron