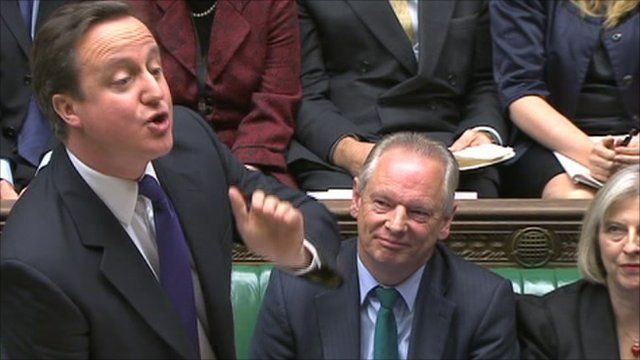 Video
Leaders clash at PMQ's over sports funding for schools
Labour leader Ed Miliband has challenged Prime Minister David Cameron about plans to alter funding for school sports.
The government is ending the ring-fencing of £162m of funding for School Sport Partnerships, which promoted co-operation in sport and PE provision between schools, as well as inter-school competitions.
Mr Miliband said there was "deep concern" over the decision and said the prime minister should overrule Education Secretary Michael Gove.
Mr Cameron responded by questioning Labour's record on school sports.
Go to next video: Ministers target schools overhaul