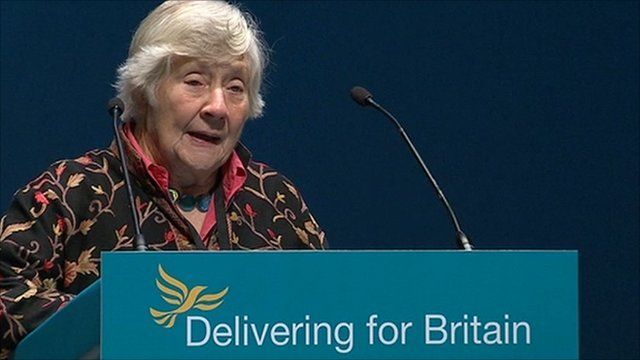 Video
Baroness Williams' anger over 'Cold War' Trident
Liberal Democrat delegates have lined up to voice their anger over renewing the Trident missile system, including Baroness Williams saying it belongs to a Cold War era and a whip threatening to stand down over the issue.
A conference motion warned a like-for-like replacement for the nuclear deterrent could mean widespread military cuts.
The speakers in the montage are: Hugh Annand, Baroness Williams, Tessa Munt MP and David Grace.
Go to next video: Trident - to renew or not to renew?