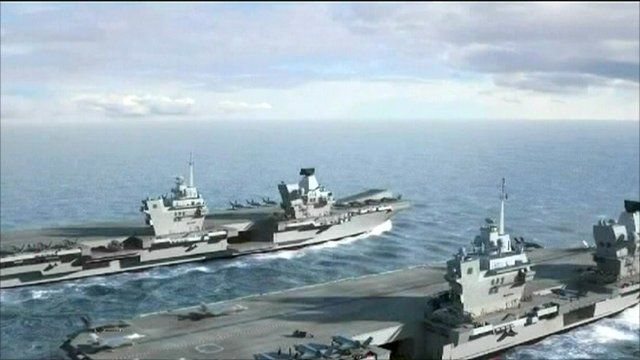 Video
Fears for UK defence jobs in government spending cuts
Contracts worth more than £1bn have been awarded for two aircraft carriers - even though there are doubts about the project going ahead.
Thousands of jobs depend on the ships being built on the Clyde and at Rosyth but the defence spending review could see the building of both aircraft carriers cancelled.
An MOD Spokesman said: "The Defence Secretary has made clear that tough decisions will need to be made but the complex process of a Strategic Defence and Security Review will be concluded in the Autumn and speculation at this stage about its outcome is entirely unfounded."
Andy Moore reports.