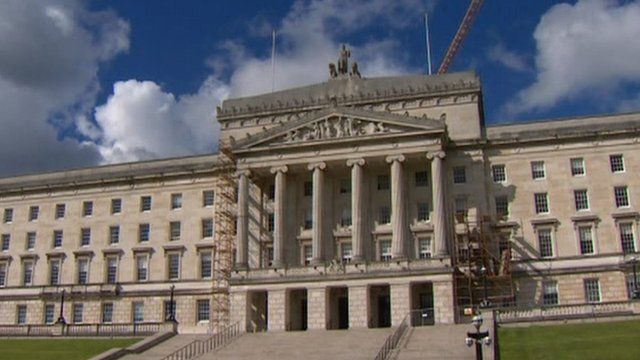 Video
Ford slams Stormont budget 'shambles'
The justice minister has described proposals to break the deadlock over the Stormont budget as a shambles.
David Ford was speaking after studying a finance paper circulated on Wednesday, aimed at resolving the stand-off between the DUP and Sinn Féin.
The paper tackles a shortfall of £75m in the annual budget, and looming penalties of about £90m from the Treasury because welfare reform has not been introduced in Northern Ireland. Martina Purdy reports.