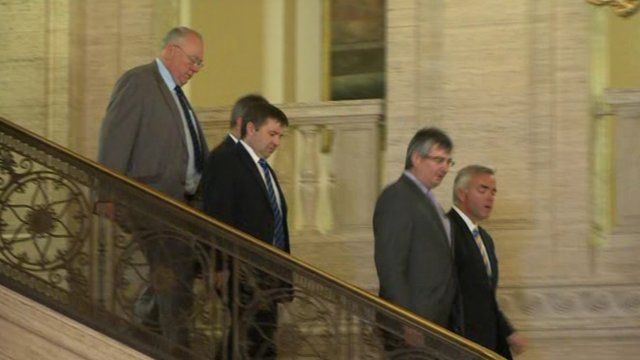 Video
Unionists in talks walkout protest over parade decision
Unionist parties have walked out of talks about contentious issues in Northern Ireland, after restrictions were placed on an Orange Order parade.
The talks on parades, flags and the past were being held at Stormont.
The move has been criticised by Sinn Féin, the SDLP and the Alliance Party, who have warned it is likely to increase tensions.
Shane Harrison reports.
Go to next video: McGuinness: 'Violence has no part'