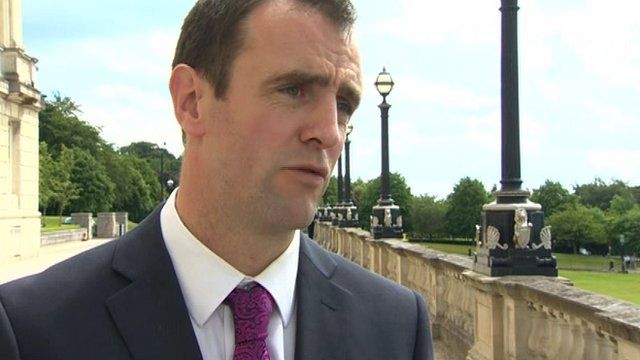 Video
Stormont rally held to protest over Coleraine DVA job losses
Environment Minister Mark H Durkan has said he has identified 70 jobs which he can relocate to Coleraine to alleviate the jobs lost by the Driver Vehicle Agency (DVA).
More than 300 DVA jobs will be lost, throughout Northern Ireland, but mainly in Coleraine, when motor tax services shift to Swansea, on 21 July.
He was addressing a rally which was held at Stormont to protest at the job losses.