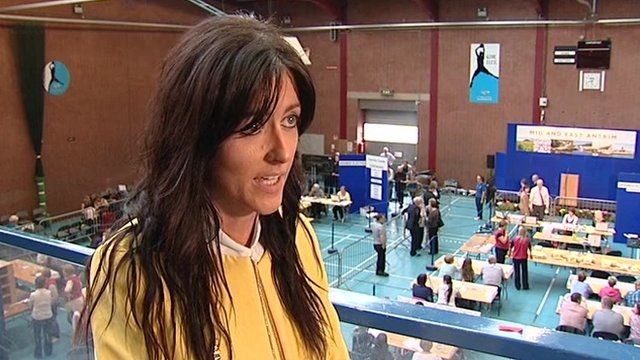 Video
Sinn Fein's Patrice Hardy elected to Mid and East Antrim council
Twenty-three year old Patrice Hardy has been elected to the Bannside DEA in the new Mid and East Antrim council.
Ms Hardy will represent Sinn Fein and is the only Republican to be elected in the area.
Bannside has traditionally been a DUP stronghold but the TUV topped the poll in this election.
The SDLP did not run a candidate in the Bannside DEA.
Ms Hardy will replace Monica Digney who previously held the seat.