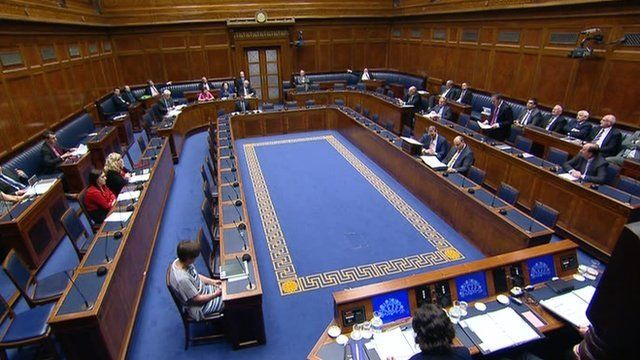 Video
Same-sex marriage: NI Assembly rejects motion for third time
The Northern Ireland Assembly has rejected a motion calling for the introduction of same-sex marriage during a debate at Stormont.
A total of 51 assembly members (MLAs) voted against the Sinn Féin motion, while 43 MLAs voted in favour.
It is the third time in the past 18 months that Stormont has rejected same-sex marriage.
Martina Purdy reports.