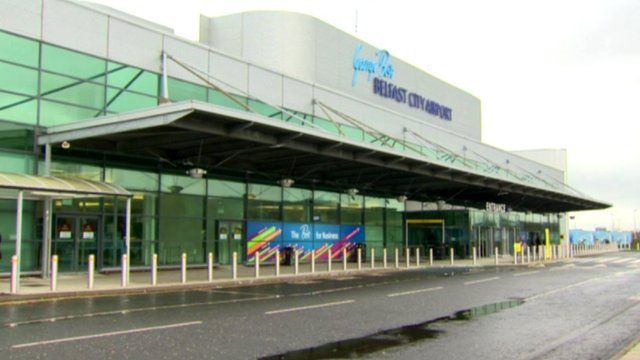 Video
George Best Belfast City Airport: Council backs passenger rise bid
Belfast councillors have backed a plan by the city's George Best Airport to grow passenger numbers, believing it will boost the local economy.
Council members have come out in favour of the airport being allowed to scrap its "seats for sale" restriction.
BBC News NI Business Correspondent Julian O'Neill reports.