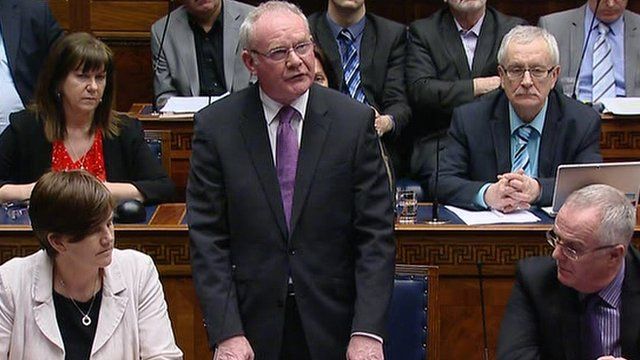 Video
Martin McGuinness criticises Peter Robinson's resignation threat
Deputy First Minister Martin McGuinness has accused the DUP of "irresponsible knee-jerk politics" and "posturing" ahead of May's council and European elections.
The Northern Ireland Assembly has held a debate on the On the Runs scheme at the request of the first minister.
A threat by Peter Robinson to resign as Northern Ireland first minister was lifted after Prime Minister David Cameron agreed there should be a judge-led inquiry into the matter.