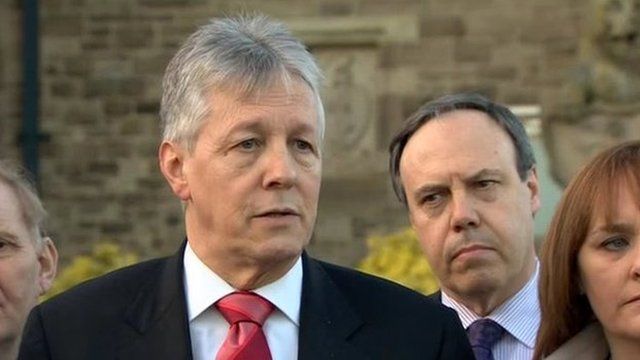 Video
Northern Ireland Assembly debates 'On The Runs'
The Northern Ireland Assembly is meeting to discuss a government scheme in which more than 180 paramilitary suspects were told they would not face prosecution.
First Minister Peter Robinson withdrew his threat to resign over the issue after David Cameron agreed to a judge-led inquiry.
Details of the secret letters and the "administrative scheme" came to light after the trial of a man suspected of the IRA bombing of Hyde Park in 1982 collapsed in London.
Opening the special debate, First Minister Peter Robinson said the revelation of the process had prompted "real outrage".
Chris Buckler reports.
Go to next video: Robinson welcomes suspects inquiry