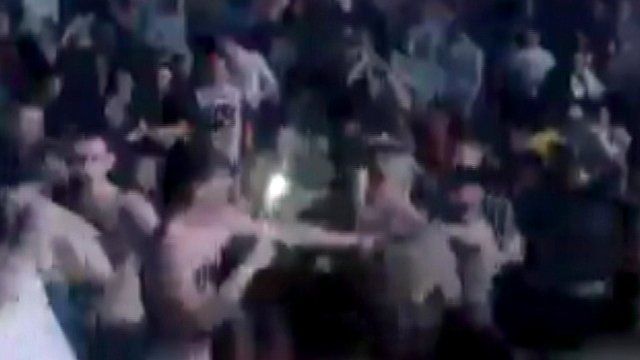 Video
Belfast's Odyssey: Hardwell concert disturbances filmed on mobile
A concert-goer who filmed a fight inside a gig at Belfast's Odyssey Arena has said that more security is needed in future for dance music events.
The man, who wished to remain anonymous, said people began taunting each other before a fight broke out in front of him, and he left shortly afterwards.
More than 100 young people were treated by paramedics for the effects of alcohol and, in some cases drugs, at a DJ Hardwell gig.
Go to next video: 'Disaster zone' outside DJ gig