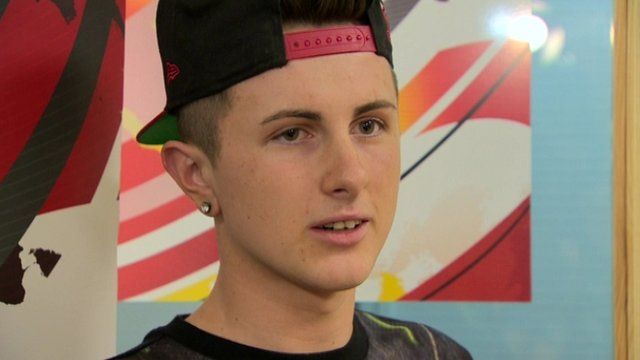 Video
DJ Hardwell gig: Teenager describes chaos at Odyssey Arena
More than 100 young people have been treated by paramedics for the effects of alcohol and, in some cases drugs, at a concert in Belfast.
They were attending a DJ Hardwell gig at the Odyssey Arena on Thursday evening.
No-one was seriously injured, but it was treated as a "major incident" by the Northern Ireland Ambulance Service because of the number of resources that had to be deployed.
Reece Dempster, 16, attended the concert and said it got out of control very quickly.
Go to next video: 'Disaster zone' outside DJ gig