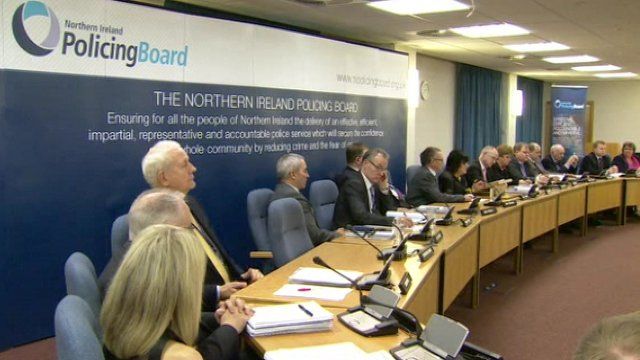 Video
Policing Board rejects Ford's changes to chief constable recruitment
The Northern Ireland Policing Board has voted to formally reject David Ford's plans to introduce new rules for the appointment of a new chief constable.
The justice minister sparked a political row when he said he wanted to change the recruitment rules for Northern Ireland's top policing job.
BBC NI home affairs correspondent Vincent Kearney reports.