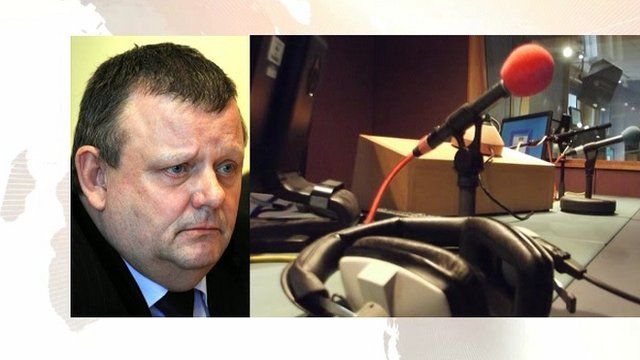 Video
Michael Copeland, not police, hit wife during loyalist protest
An investigation into an Ulster Unionist's claim that his wife was assaulted by a policeman has concluded he accidentally hit her himself.
Michael Copeland had accused the officer of striking his wife with a baton during a loyalist protest in Belfast city centre last August.
He lodged a complaint with the police ombudsman, alleging PSNI assault.
However, video footage taken by police shows Mr Copeland accidentally hitting his wife on the back of her head.
Vincent Kearney reports.