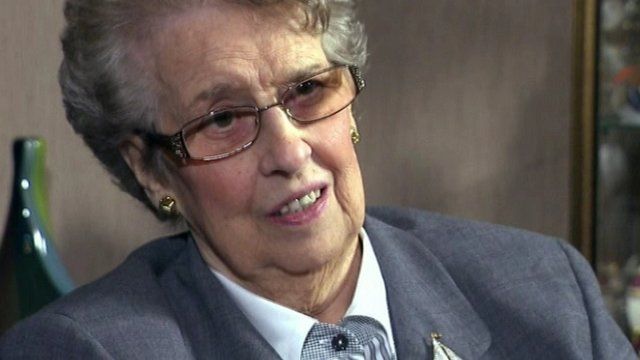 Video
Eileen Paisley says DUP leaders treated her husband 'shamefully'
Former DUP leader Ian Paisley wife, Eileen Paisley has described the treatment of her husband Ian by the current leadership of the DUP as 'shameful'.
Mr Paisley claimed that in 2008, at a meeting, Nigel Dodds, a former party colleague, said to him: "I want you to be gone by Friday".
Mrs Paisley made her comment in an interview with political commentator Eamonn Mallie which was broadcast on BBC Northern Ireland.