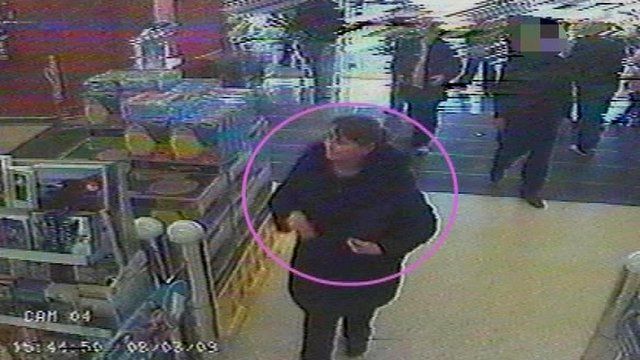 Video
Police release Marian McGlinchey CCTV footage
The police have released CCTV footage showing Old Bailey bomber Marian McGlinchey buying a pay-as-you-go mobile from a supermarket in Newtownabbey.
McGlinchey, also known as Marian Price, admitted providing property for the purposes of terrorism.
The charge is connected to the attack on Massereene Army barracks in 2009.
The court heard that the phone was first used to claim responsibility for the attack one hour and five minutes after it was bought.
She was given a suspended sentence for aiding dissident republican terrorists.