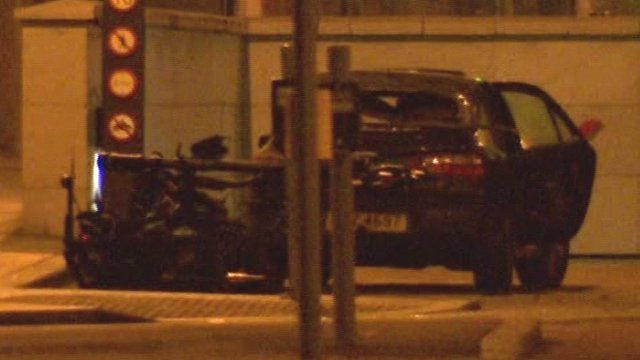 Video
60kg car bomb partially explodes in Belfast city centre
A bomb that partially exploded inside a car in Belfast city centre contained 60kgs (132lbs) of home-made explosives, police have said.
A masked gang hijacked a car at 21:30 GMT on Sunday, placed a bomb on board and ordered the driver to take it to a shopping centre.
Vincent Kearney reports.
Go to next video: Bomb "partially exploded" say police