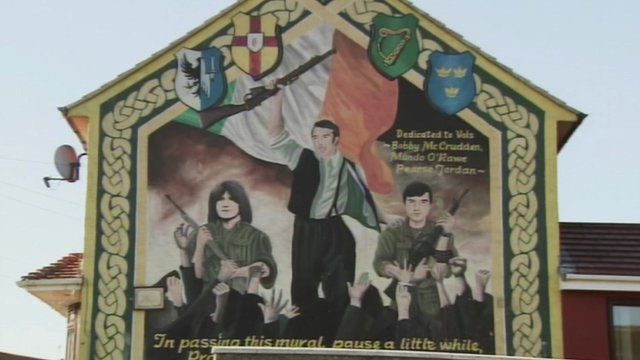 Video
Can Northern Ireland resolve its troubled past?
The BBC's world affairs editor John Simpson returns to Belfast, where he worked as a young radio reporter in the 1970s, to find out how the city has changed since the Good Friday Agreement.
Fifteen years on he is amazed to discover dozens of "peace walls" still separating Protestant and Catholic housing estates.
Our correspondent also speaks to Winston Irvine, of the Progressive Unionist Party, and republican veteran and former director of publicity for Sinn Féin Danny Morrison about how they view the future.
The Editors features the BBC's on-air specialists asking questions which reveal deeper truths about their areas of expertise. Watch on BBC One at 23:25 BST on Monday 28 October (except in Wales and Northern Ireland) or catch it later on iPlayer.