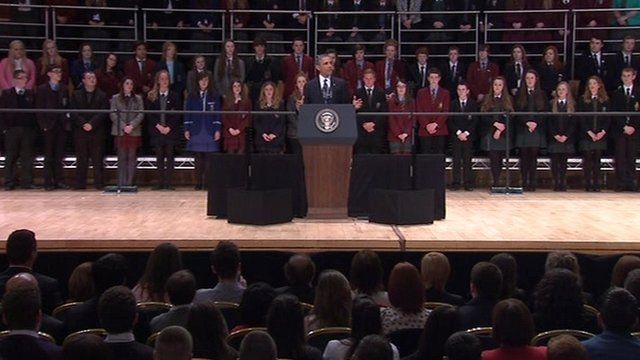 Video
President Barack Obama jokes with Belfast audience
President Barack Obama poked fun at his golfing skills by saying Northern Ireland's Rory McIlroy offered to help the president "get his swing sorted".
He then went on to delight the crowd, receiving huge cheers when he said the popular phrase "What's the craic?".
Mr Obama was speaking to a crowd at Belfast's Waterfront Hall ahead of attending the G8 summit in Lough Erne, Enniskillen.
Go to next video: 'Obama will stay with me forever'