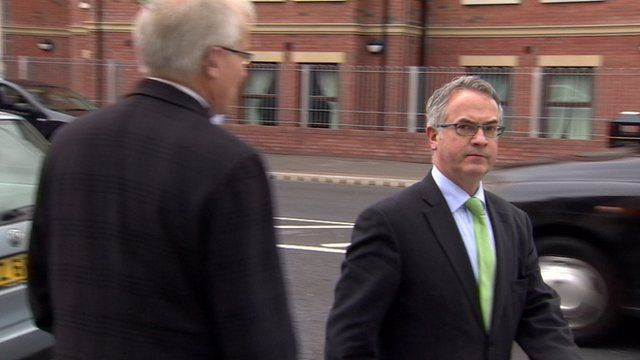 Video
Ann Travers 'more hopeful' after meeting SDLP leadership
An IRA victim's sister has said she is "more hopeful" the SDLP will not block a bill that would prevent former prisoners guilty of serious offences becoming Stormont special advisers.
Ann Travers, whose sister was shot dead by the IRA, attended a meeting with the party's leadership.
The Environment Minister Alex Atwood reacted angrily when asked by the BBC how the meeting had gone, pushing a camera and complaining that he felt he was being "bounced".