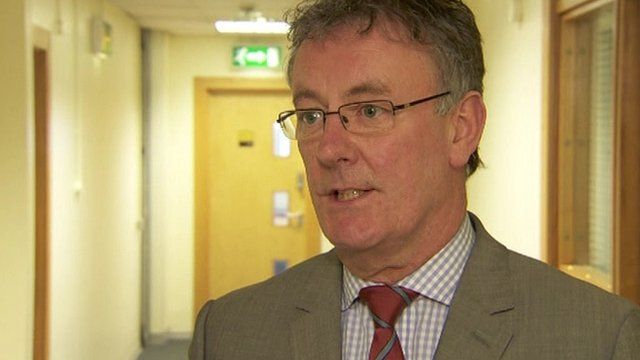 Video
Nesbitt pulls out of SF conference in protest at O'Dowd remarks
The Ulster Unionist leader says he is pulling out of a conference organised by Sinn Fein in protest at remarks by one of its ministers, John O'Dowd.
Mike Nesbitt had agreed to speak at the event next month but changed his mind after Mr O'Dowd dismissed complaints from the UUP, SDLP and Alliance.
Gareth Gordon reports.