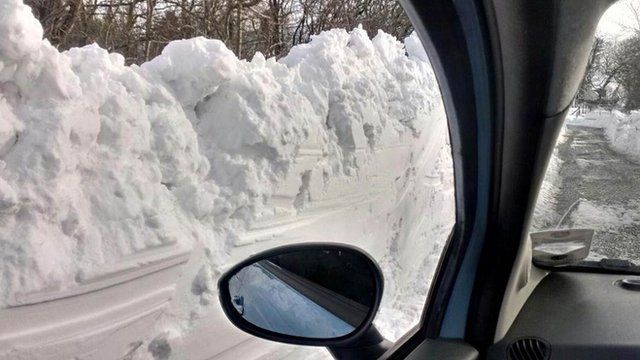 Video
Impassable roads and a snowy 'spot the car competition'
Eight hundred homes and businesses are still without electricity in Northern Ireland.
Over the weekend, thousands lost their supply due to strong winds and heavy snow.
Most of those still affected are in rural areas in eastern and northern counties.
NIE says it could be Tuesday before power is restored to all customers.
Repair teams are having difficulty reaching some parts due to roads made "impassable" by snow drifts and abandoned cars.
BBC Newsline's Mervyn Jess found part of the Hannahstown Road outside Belfast in just that condition and plays a snowy "spot the car competition".