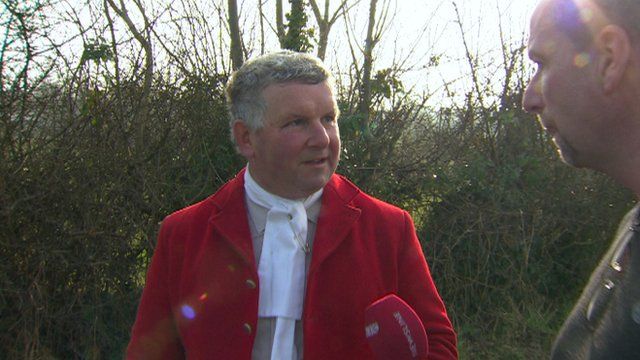 Video
Newsline investigates deer carting in Northern Ireland
'Carting' is a term used for when an animal - for example a deer - is taken, usually in a horsebox, to a location where it is then released and hunted down.
While legislation exists in Northern Ireland to safeguard animal welfare, it has not been tested in court, so it is unclear whether the law applies to carting.
Gordon Adair has been investigating the story for BBC Newsline and has been given exclusive access to pictures filmed by the animal charity, the USPCA, which says carting should be banned.