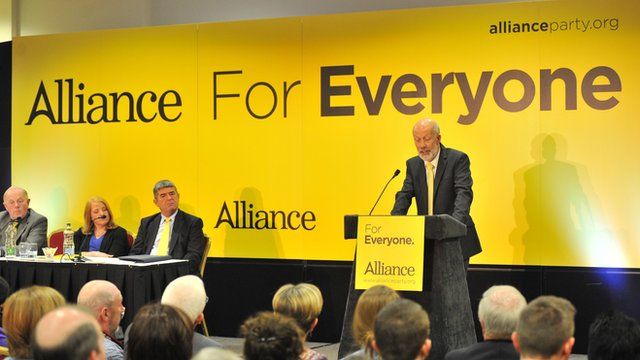 Video
Alliance Party conference: Ford says flag violence was 'all about votes'
Alliance leader David Ford has claimed that unionists have whipped up tension in east Belfast over the flag issue in order to win votes.
Mr Ford told his annual conference that his party stood by its flag policy.
He said the last three months had been a "tough time" for the party.
Mr Ford expressed support for those in the party who had suffered from intimidation including Naomi Long MP, Larne mayor Geraldine Mulvenna, and Christine and Michael Bower.
BBC Newsline's Political Editor Mark Devenport reports from the conference.