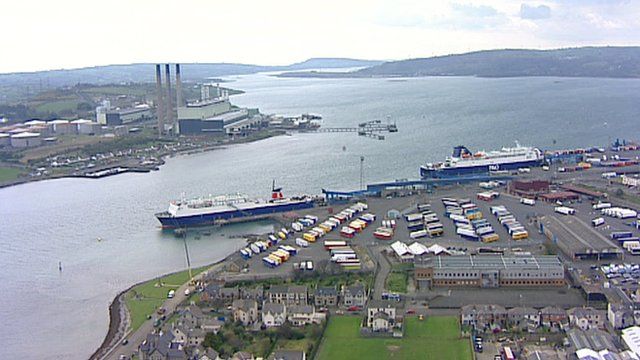 Video
Larne Lough gas scheme 'needs other consent'
A planned gas storage facility under Larne Lough is far from signed and sealed, a public meeting has been told.
Environment Minister Alex Attwood announced planning approval for the £400m project last October.
If completed, imported natural gas will be stored in seven excavated caverns, allowing storage for enough gas to satisfy NI's energy needs for 60 days.
But there have been hundreds of complaints about the development from residents and environmentalists.