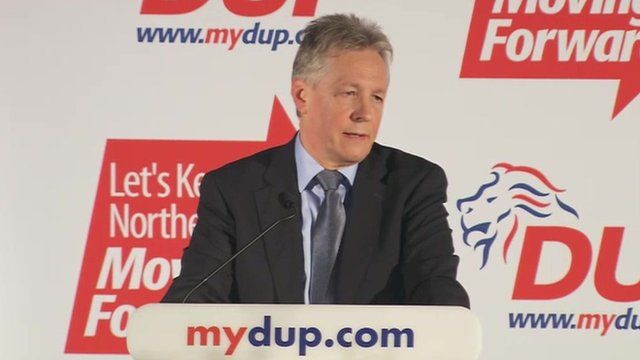 Video
Peter Robinson: Catholic 'majority want NI to stay in UK'
Stormont First Minister Peter Robinson has said he believes a majority of Catholics now support Northern Ireland staying within the UK.
Speaking at his party's annual conference, the DUP leader said the peace process had helped to secure Northern Ireland's place in the UK.
Sinn Fein are pushing for a referendum on keeping the union as Scotland is.
Mr Robinson said the result would not be in doubt, and said republicans "should take the hint".