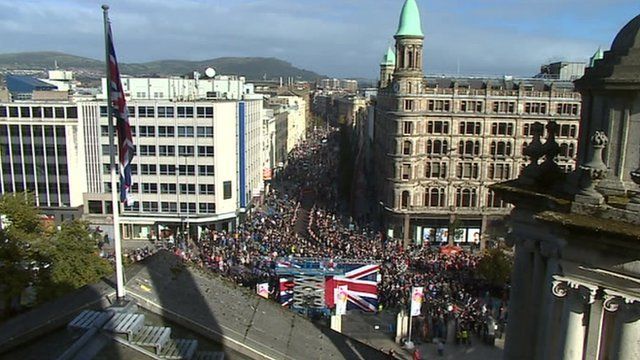 Video
Ulster Covenant: Thousands at centenary parade
Thousands of people are taking part in commemorations in Belfast to mark one of the most significant dates in unionist history.
The six-mile march from central Belfast to Stormont marks the 100th anniversary of the Ulster Covenant, to oppose Home Rule for Ireland in 1912.
There was no trouble at a contentious feeder parade past a north Belfast Catholic church on Saturday morning.
The BBC's Tim Willcox reports.
Go to next video: Police hurt in Belfast parade violence