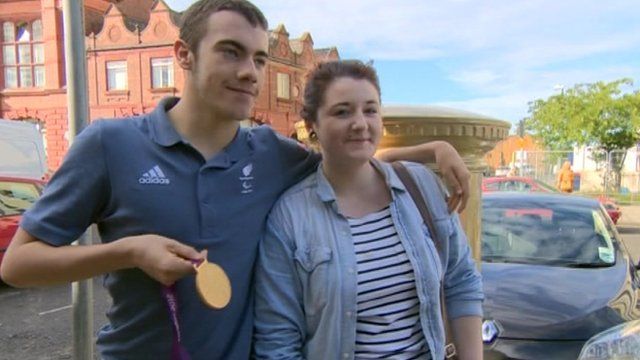 Video
Paralympian Josef Craig faces new battle
As a 15-year-old, swimmer Josef Craig won a Paralympic gold at the London Games in 2012.
He went on to break world records and become one of the North East's most recognisable sports stars.
But Josef, from Jarrow, South Tyneside, who has cerebral palsy, is facing a new battle, after seeing his disability reclassified by the swimming authorities.
In an exclusive interview with Look North, he told Jeff Brown that it will not stop him making the Rio Paralympics in 2016.