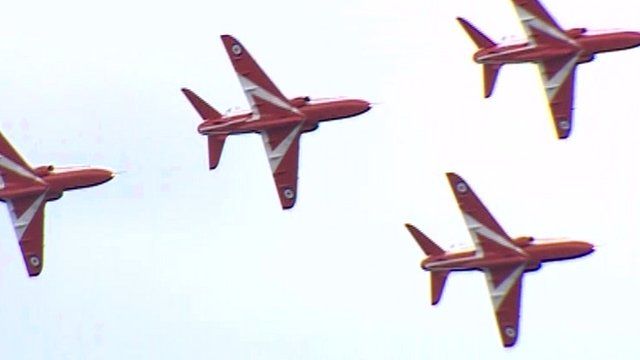 Video
Airshow attracts '500,000 visitors'
Despite a shaky start with low cloud and cancelled flights, the Sunderland Airshow managed to attract an estimated 500,000 visitors.
The Red Arrows got the weekend event off to a flying start and Sue Stanhope, the show's director, said the 26th airshow was "bigger and better" than ever.
Damian O'Neill reports.