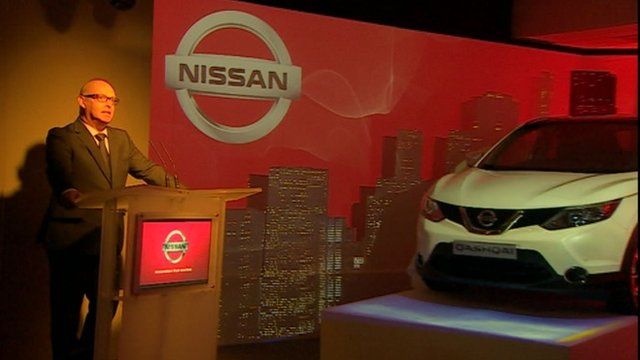 Video
New Qashqai rolls off Nissan's Sunderland production line
The first of the new-generation Qashqai cars has rolled off the production line on Wearside.
Its predecessor helped push employment and production at the Nissan factory in Sunderland to record levels.
The plant now employs 7,000 people and produces half a million cars a year and - remarkably - a Qashqai is produced every minute.
But the plant's future will depend on the new car's success.