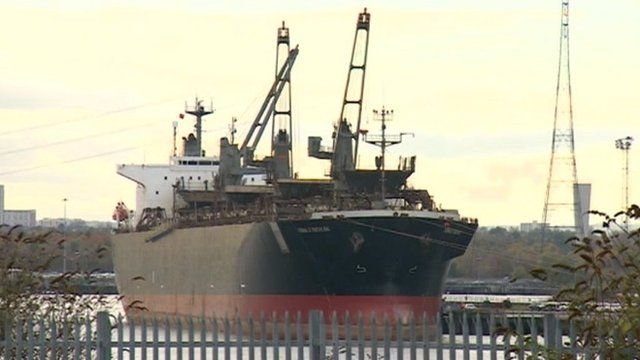 Video
Donald Duckling ship 'docked until Christmas'
A vessel named Donald Duckling, which has been detained on the Tyne amid safety concerns, could be here over Christmas.
The 16-year-old Panama-registered cargo ship cannot leave until it has undergone urgent repairs, the Maritime and Coastguard Agency (MCA) said.
The 18-strong crew, which are Romanian and Filipino, said they had been forced to fish off the side of the boat when food ran out.
The Mission to Seafarers in South Shields has visited the vessel to give them phone cards to contact home and give them access to the galley so they can cook their own food.