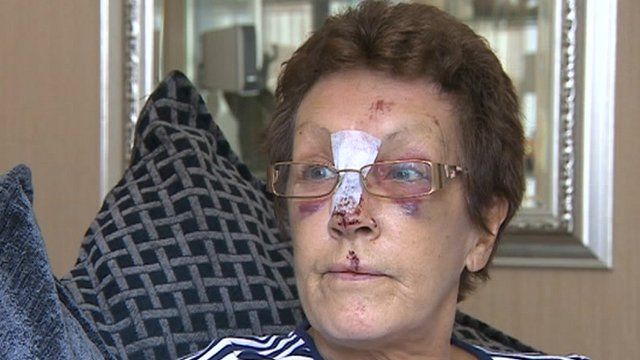 Video
Terminally ill woman Marilyn Massie mugged for £15
A Northumberland woman with terminal cancer was beaten up and robbed for just £15.
Marilyn Massie, 63, was assaulted 20 yards from her Ashington home after a night out with friends.
A youth on a bike knocked her to the ground and attacked her, breaking her nose and wrist and leaving her with facial injuries which required stitches.
The thief stole £15 from her handbag which she had planned to use for a birthday gift for her grandson.
Look North's Chris Stewart spoke to her.
Go to next video: Violent criminals 'not going to prison'