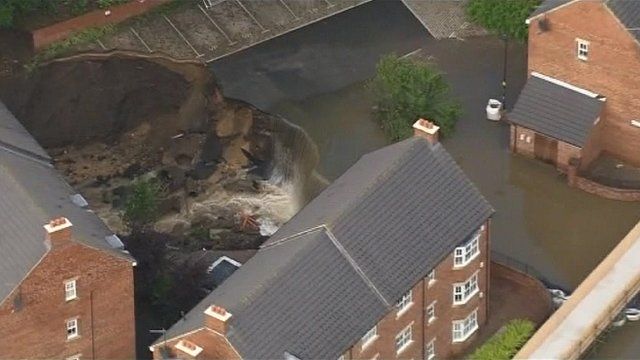 Video
More flood-hit homes could come down
A further four blocks of flats in Newcastle could be knocked down due to damage after flash flooding.
Homes were demolished after heavy rain washed away land and foundations under Spencer Court, Newburn, in September.
Developer Dunelm Homes has now finished work on a culvert section and says it will make a claim for around £3m from landowner Northumberland Estates.
No party has so far accepted responsibility.
Northumberland Estates has declined to comment.
Look North's Chris Stewart saw work progressing and spoke to Dunelm Homes' director Geoff Woodcock.