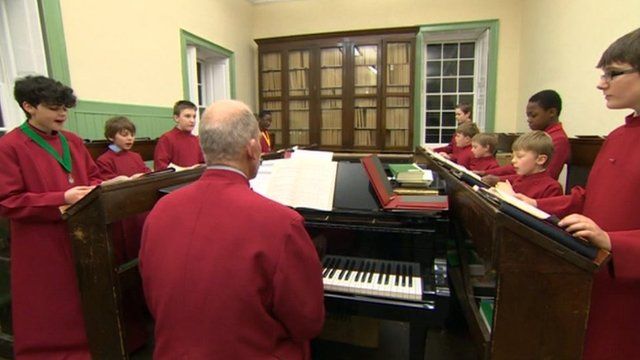 Video
Newcastle chorister decrease prompts New Year initiative
An initiative is being launched in Newcastle to get more boys to join choirs.
St Nicholas' Cathedral says there has been a drop in the number of boys applying to be choristers.
Now, Newcastle City Council and the cathedral are launching a singing initiative to get more choirs set up in schools.
Chorister Matthew says life in the choir is "quite glamorous" and it is all about "making new friends and meeting new people".