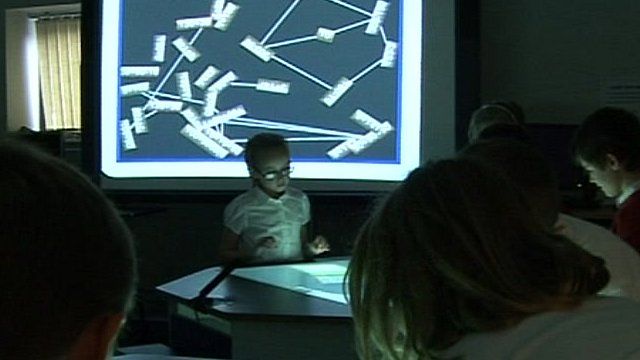 Video
Interactive school desk 'boosts maths' claims research
Interactive hi-tech desks could help boost the maths skills of primary school pupils, researchers have said.
The multi-touch, multi-user interactive "smart" desks were designed, built and tested by Durham University.
The desks are designed help children work together without any one individual dominating.
But Researchers said high costs mean the desks are "some way off" being a regular feature in schools.
Stephanie Cleasby reports.